CORNS & CALUSES
Callosities also known as clavus or corns, are toughened areas in the skin, as a result of repeated pressure or repeated contact with rough surfaces. They are most common on the hands and feet but appear localized to the area that bears repeated pressure or abrasion. People usually ignore them unless they are painful. Corn caps are available but don't help in effective and permanent treatment. Even they are removed surgically which is no where going to help and would be followed by recurrence only.
Homeopathy helps is permanent removal of corns and thus should be choosed as an option for treatment rather then surgical removal.
Tamaria Clinic in saket is a homeopathic clinic in south delhi and corns are very well treated at our clinic.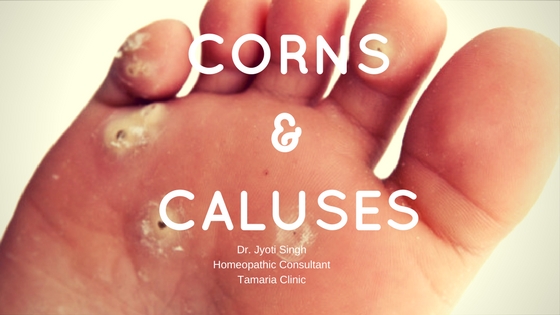 Get Free Consultation