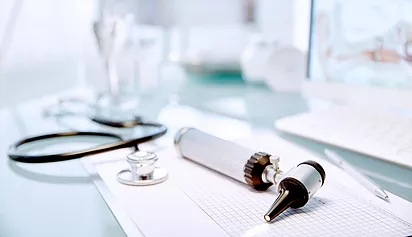 About the Tamaria Clinic
Tamaria Clinic is a clinic for homeopathy and counseling in Vasant Kunj, Delhi. Tamaria Clinic is the brainchild of Dr. Jyoti Singh. She is a homeopath and completed her BHMS from Asia's No.1 homeopathy college - Nehru Homeopathic Medical College, Delhi. She chose counseling psychology as her stream for her master's. She takes her work as meditation. In order to give the patient a true sense of cure, she loves to be with patients for ample time so that I can be in their shoes to understand their true state, which helps her to cure the patient. Her motto is to provide the best personalized homeopathic treatment using classical homeopathic treatment methodology.
Tamaria Clinic is a homeopathy treatment centre in Vasant Kunj, Delhi. It's ideology is to provide classical homeopathic treatment with personalized medicine and advice on nutrition and exercise as well. Our focus at Tamaria Clinic remains on providing the best possible results for our patients. Dr Jyoti Singh takes a very scientific and root cause approach for every patient issue. Her aim is to cure patient problme permanently and to do that she take very scientific adn do in-depth analysis to find out the root cause of the patient conditon. After every diagnosis Dr Jyoti do a detailed counseling session with patient to give personal attention and explain the cause of the problem properly to patient so that patient can understand the issue properly and get best homeopathi treatment. At tamaria clinic we follow a 6 step process with every patient. Step 1: Detailed case taking Step 2: Diagnosis & Lab test Step 3: Personalized Medicine Step 4: Counseling Session Step 5: Exercise & Diet Step 6: Weekly Followup .
Who We Are
Tamaria Clinic is brainchild Dr Jyoti Singh to give a holistic treatment to patients. Tamaria Clinic opened with a idea that Once a patient is registered with the clinic, Dr. Tamaria becomes their family physician and whatever be the medical problem- however small or serious – will be taken care of by Tamaria Clinic team of doctors
Providing you with the best doctors for the best care