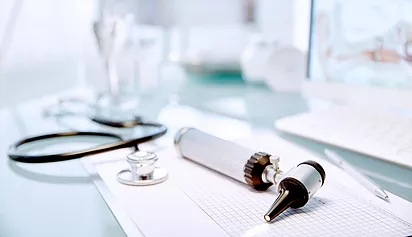 About the Tamaria Clinic
The penetration of diagnostic services in India is mainly concentrated around metros and big cities. In rural India, the access to healthcare is restricted to primary health centers catering just the basic healthcare services. Typical health problems in rural India are related to nutritional deficiencies, lack of maternal and perinatal condition support, common occurrence of communicable diseases such as malaria, diarrhea, tuberculosis, and respiratory diseases. Shortage of hygiene infrastructure, lack of awareness, limited access to facilities, lack of trained medical personnel, dearth of medicines and good doctors are the key challenges faced by more than 70 percent of India's population living in rural areas today.
Dr Tamaria was born in a very rural village of Rajasthan. He decided to decided to become a doctor after seeing poor condition of medical system in his village. He went on to become MS of AIIMS to understand and implement the best possible health solution in India. After working in Medical fraternity he kept thinking about how to give back to his village. This idea created a vision in him to develop "low fidelity, high frequency" solutions for diagnostics in rural India. The solutions will focus on cheap, low fidelity hardware that can capture recurring diagnostic data at a high frequency, and use machine learning and algorithmic data manipulation to accurately diagnose and predict conditions. At Tamaria Clinic we are developing " Low cost Intelligent ,Reliable, Connected" devices that would resolve the problem of Non-Accessibility of affordable healthcare to this segment of population. "Intelligence" in the device should enable easy training to the "Low skilled" resources in the rural areas while " Connectivity" should help them to access the experts in Tier 1 & Tier 2 cities .
Who We Are
Tamaria Clinic is brainchild of three daughter's of Dr K C Tamaria (AIIMS MS BHOPAL). Dr Savita, Dr Anuradha & Dr Jyoti came together to give a holistic treatment to patients. Tamaria Clinic opened with a idea that Once a patient is registered with the clinic, Dr. Tamaria becomes their family physician and whatever be the medical problem- however small or serious – will be taken care of by Tamaria Clinic team of doctors
Providing you with the best doctors for the best care