First
Consultation
Free For
PELVIC INFLAMMATORY DISEASE
First
Consultation
Free For
PELVIC INFLAMMATORY DISEASE
Thank You For Choosing tamariaclinic.com !!
Our Experts will contact you in 30 minutes
You Have subscribed with us already, please contact us for updates and queries.
PELVIC INFLAMMATORY DISEASE Overview
WHAT IS PELVIC INFLAMMATORY DISEASE (PID) ?
---
Pelvic inflammatory disease is infection of the female reproductive organs ( ovaries, fallopian tubes, cervix and uterus). The infection first occurs in the vagina and over time the infection dgrags upwards to infect other pelvic organ. The bacteria commonly causing the infection are the same bacteria causing sexually transmitted diseases, gonnorrhea etc.
In initial stages the disease stays unnoticed but over time it causes complications with conception and menstrual pain.
---
RISK FACTORS
---
History of STDs especially gonorrhea and chlamydia.

Prior episodes of PID

Having sex under the age of 25

Unprotected sex

Multiple sex partners

Having sex witj a person having multiple sexual partners

Women who use an IUD for birth control

HIV infection

Douching is forceful washing of vagina with water. It disturbes the pH of vagina and thus balance of good versus bad bacterias as well.

---
COMPLICATIONS
---
The complications having in PID are:-
Pelvic cyst: due to repeated infection there could be collection of fluid in the fallopian tubes forming cyst

---

Ruptured pelvic cyst: the cyst fromed due to infection might burst as well

---

Shock and collapse: is also seen in many cases due to advanced infection

---

Scarring of the fallopian tubes: is also seen due to repeated infection

---

Increased risk in later pregnancies

---

Adhesions: may also be seen due to infection with surrounding structures

---

Female infertility: due to adhesions and scarringf in the fallopian tubes

---

Chronic pelvic pain: is seen especially during menses due to adhesions

---

Recurrent PID infections

---

Inflammation of the liver surface
---
SYMPTOMS AND CAUSES
---
SYMPTOMS
---
Pain in the lower abdomen

Pelvic pain

Vaginal discharge with unpleasant odor

Abnormal uterine bleeding especially during and after sexual intercourse and in between menstrual cycle

Pain during intercourse

Fever and chills

Difficulty in urination

Irregular and Painful menses

Lower back pain
Providing you with the best homeopathic doctors for the best care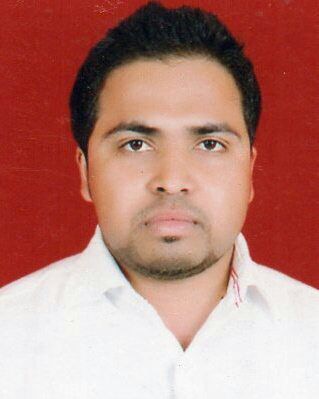 Why Choose Tamaria Homeopathic clinic?
Homeopathic Treatment without side-effects
Team of expert Homeopathic Doctors
Personalized Homeopathic treatment for every patient
Free home delivery of Homeopathic medicines
What Customers Say About Us !
Related Blogs