Thank You For Choosing tamariaclinic.com !!
Our Experts will contact you in 30 minutes
You Have subscribed with us already, please contact us for updates and queries.
COPD(chronic obstructive pulmonary disease ) Overview
WHAT IS COPD(chronic obstructive pulmonary disease )?
---
COPD is referred to chronic obstructive inflammatory disease , it is called obstructive because it obstruct the airflow to the lungs ,and this airflow obstructed due to inflammation of the tubes.
The most common condition of the lungs which caused COPD is
EMPHYSEMA

-

in this condition there is damage of the alveoli , in lungs many small sacs of alveoli are present normally but in this case the walls between the many sacs disappear and make one larger sacs it lead to lack of absorption of oxygen as a result oxygen level in the blood decreases.

When the alveoli damaged , the lungs lose their springiness . the airways become flabby, and air is trapped in the lungs ,this situation leads to feelings of shortness of breath.

CHRONIC BRONCHITIS -

bronchitis occurs when the bronchial tubes are irritated and swollen normally cold and cough occur and gone after completing this course but if when the infection spread to bronchial tubes it lead to inflammation and swellings of the tubes it lead more mucus and timid cough .there are tiny hairlike structure in the bronchial tubes called cilia . the cilia help move mucus up the tubes so it can be coughed out.in chronic condition tubes lose this cilia it lead to more coughing more coughing makes the tubes more irritated

REFRACTORY ( NON REVERSIBLE ) ASTHMA

-

in asthma there is tightening and swelling of the airways ,some medication can reverse this condition before attack but in this type of asthma , the response towards medicine are fail.
All these conditions cause chronic irritation of the bronchial tubes and contribute in COPD
---
Risk factors
---
Age

-

the development of COPD is slow and take times upto year ,most affected age from above 40 or more

Genetics -

sometime it is related to genetics ,due to genetic disorder it lead to low level of alpha -1-antitrypsin(AAT) it protect the lungs , if these levels become low it makes prone for the COPD

Smoking

-

the main risk factor of COPD is smoking ,the people who are chronic smokers are more prone for the COPD, pipe smokers , cigar smokers and marijuana smokers also at risk of developing COPD ,
Second hand smokers

-

means who don't smoke but came under the exposure of smoking by smokers

Medical condition -

people who are already suffer from asthma then smoke ,smoking it is like a poison for that person , other conditions such as immune deficiency syndrome ,vasculitis syndrome ,a connective tissue disorder, and other genetic disorders such as salla disease (autosomal recessive disorder of sialic acid storage in the body )

Occupation

-

some occupation such as mines , coal factory , chemical ,fumes , vapours factory ,or other dust factory it lead to deposition of dust in the lungs it lead to obstruction and inflame your lung
Burning fumes

-

there are many processes which produce smoke such as cooking,chimneys , if the bad ventilation occur at that place it's also lead to deposition of smokes in lungs
Providing you with the best homeopathic doctors for the best care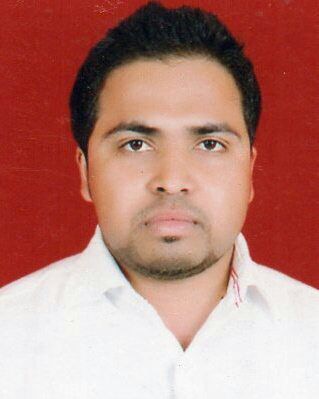 Why Choose Tamaria Homeopathic clinic?
Homeopathic Treatment without side-effects
Team of expert Homeopathic Doctors
Personalized Homeopathic treatment for every patient
Free home delivery of Homeopathic medicines
What Customers Say About Us !