First
Consultation
Free For
MIGRAINE
First
Consultation
Free For
MIGRAINE
Thank You For Choosing tamariaclinic.com !!
Our Experts will contact you in 30 minutes
You Have subscribed with us already, please contact us for updates and queries.
MIGRAINE Overview
WHAT IS MIGRAINE?
---
Migraine is severe pulsating pain in head usually one sided preceded by an aura of sensory disturbance and can be triggered by various things.
Migraineis a primary headache disorder characterized by recurrent headaches that are moderate to severe. Typically, the headaches affect one half of the head, are pulsating in nature, and last from two to 72 hours.
Associated symptoms may include nausea, vomiting and sensitivity to light, sound, or smell. The pain is generally made worse by physical activity. Up to one-third of people have an aura: typically a short period of visual disturbance which signals that the headache will soon occur. Occasionally, an aura can occur with little or no headache following it.
Triggers for migraine are:
Risk factors:
Family history: migraine runs in families.

Age: peak in 30's

Sex: women > men

Hormonal changes: around menstrual cycles in women; migraine is triggered or aggravated.
Four phases of migraine are:
Prodrome phase-

occurs hours or days before the onset of headache and is characterized by altered mood, depression, fatigue, craving for certain food items, neck stiffness, constipation or diarrhea, sensitivity to light, noise, odor.

---

Aura phase-

precedes headache and aura may visual (Blind spots or blank patches in the vision, zig zag lines in vision, flashes of light, blurred vision), sensory (Pricking sensation on skin) or motor. Other symptoms of aura phase include speech disturbance, dizziness, auditory hallucinations, delusions.

---

Pain phase-

usually headache is one sided, throbbing/ pulsating pain which is moderate to severe in intensity and pain lasts for 2 to 72 hours. Pain is frequently associated with nausea, vomiting, sensitivity to light, sound, smells and fatigue with irritability, light headedness, confusion.

---

Post-drome phase-

once the pain phase is over there is tired feeling in the sufferer along with mood changes and weakness.
Check More About MIGRAINE
Providing you with the best homeopathic doctors for the best care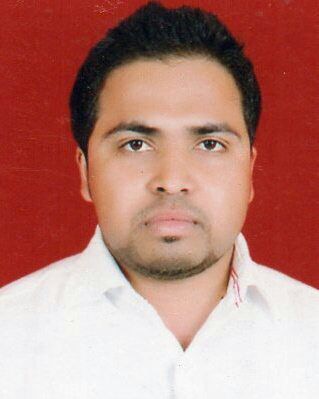 Why Choose Tamaria Homeopathic clinic?
Homeopathic Treatment without side-effects
Team of expert Homeopathic Doctors
Personalized Homeopathic treatment for every patient
Free home delivery of Homeopathic medicines
What Customers Say About Us !
Related Blogs